About Paradise Camp by Yuki Kihara: The Exhibit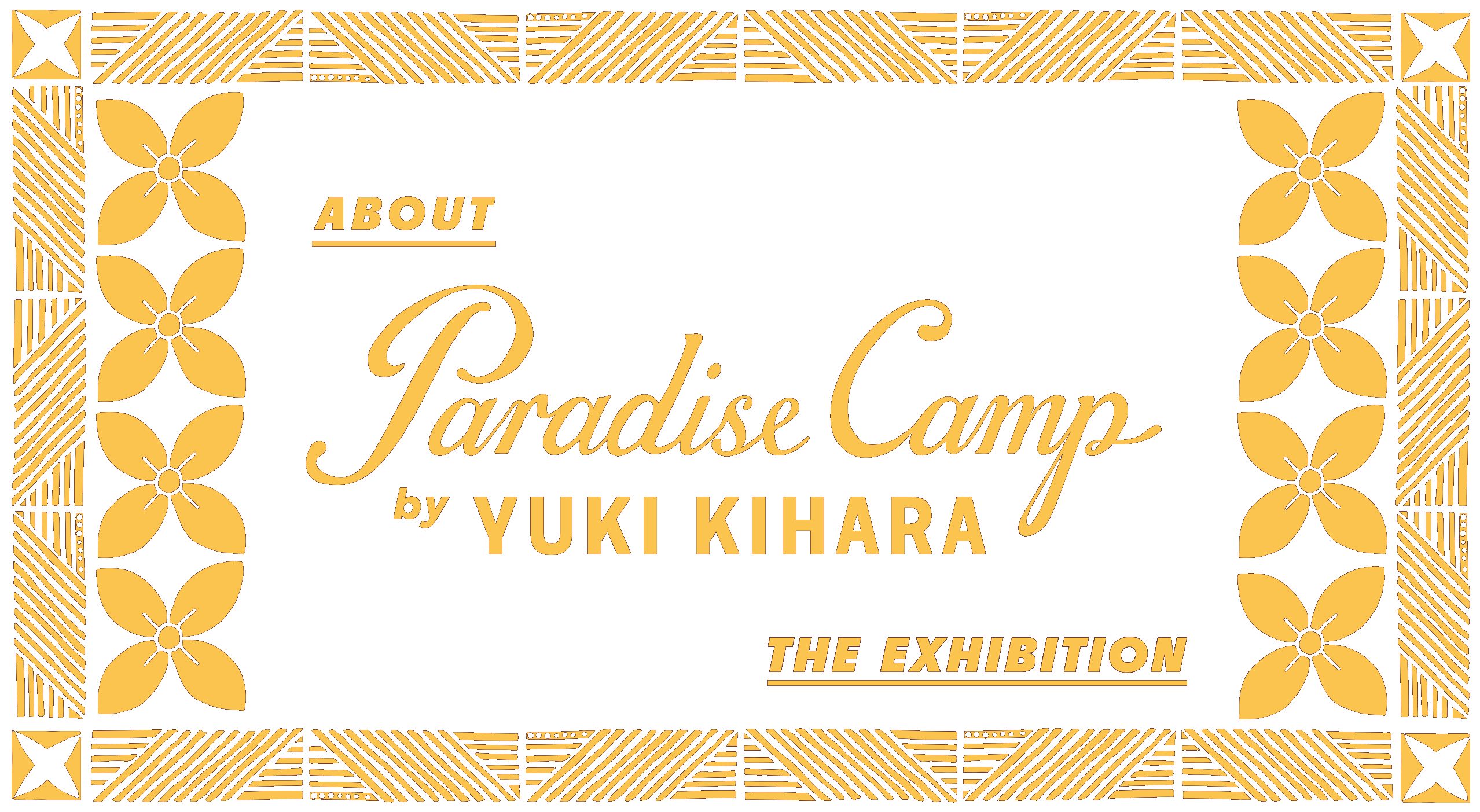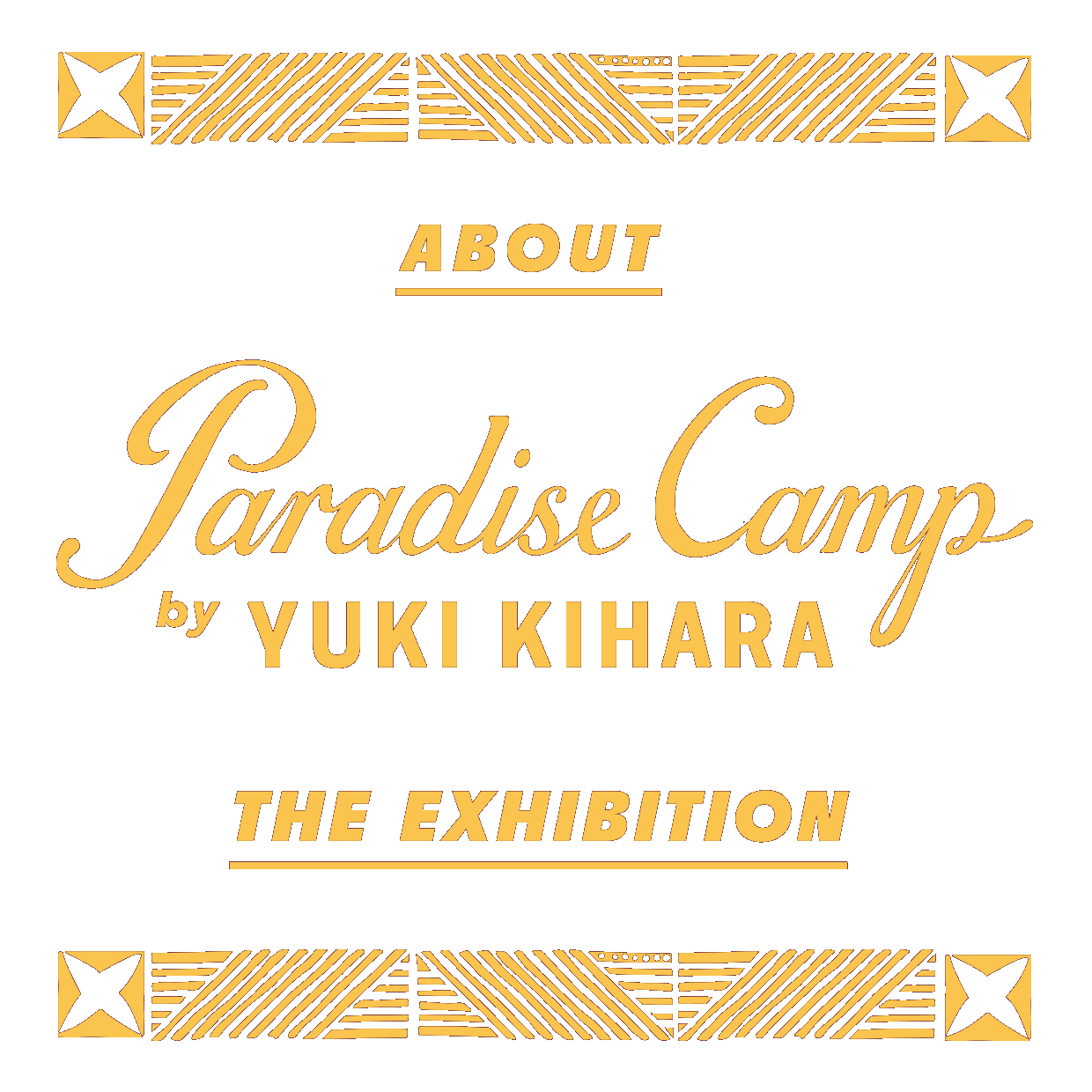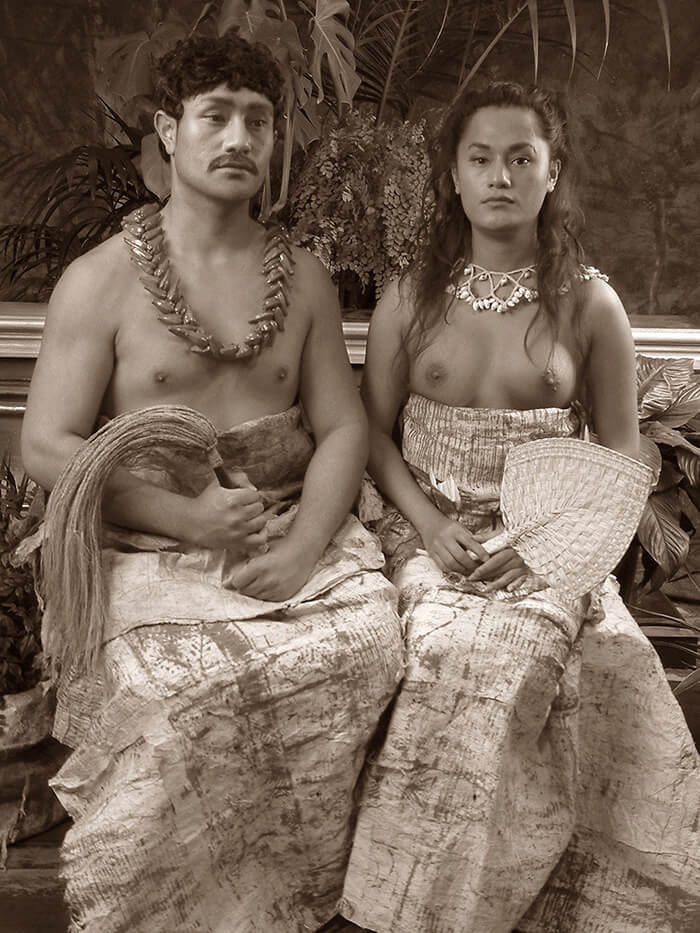 Yuki Kihara, Ulugali'i Sāmoa: Sāmoan couple, 2004/2020 Courtesy of Yuki Kihara and Milford Galleries Dunedin and Queenstown, Aotearoa, New Zealand
Paradise Camp – About
Paradise Camp explores the ongoing Sāmoa-New Zealand relations from a Fa'afafine (Sāmoa's ʻthird gender') perspective.
With a growing reputation for work that is engaging, visually striking and topical, Yuki Kihara's Paradise Camp speaks to the shared histories between New Zealand and the Pacific, and provides a relevant and timely intersection with global concerns such as decolonization, small island ecologies, intersectionality, queer rights and climate change.
The exhibition concept was first inspired by an essay by Ngahuia Te Awekotuku presented at the Paul Gauguin Symposium held at the Auckland Art Gallery in 1992, and was further developed after Kihara viewed Gauguin paintings at the Metropolitan Museum of Art, New York on the occasion of her solo exhibition at the MET in 2008.
By reflecting on pertinent local and global issues of our times, through the unique lens of Fa'afafine, Kihara draws on the untold histories of her own community of Faʻafafine in Sāmoa and highlights New Zealand's historical and ongoing social, political and cultural engagement with the Pacific.
Yuki Kihara, Ulugali'i Sāmoa: Sāmoan couple, 2004/2020 Courtesy of Yuki Kihara and Milford Galleries Dunedin and Queenstown, Aotearoa, New Zealand
"Paradise Camp is an ensemble exhibition conceived for the Biennale Arte 2022. Kihara narrates stories of invasion and prejudice and in so doing takes the tempo of our times by unravelling colonial histories linked with gender politics and environmental concerns."
From the Paradise Camp Archive
Among the first tourists to cruise the South Pacific was the American painter John La Farge. Journeying to Samoa and Tahiti 1890-91, he produced a watercolour sketch of a group of Fa'afafine described by Dan Taulapapa McMullin in Samoan Queer Lives as '...none of the 'chiefesses' seem to have women's breasts, and all the chiefs seem to walk with a certain exaggerated grace.'
Paradise Camp Advisory Council
Lisa Havilah, chief executive of the Powerhouse Museum
Lelei TuiSamoa LeLaulu, chairman of the Earth Council Alliance, advises the Pacific Ocean Commissioner, and director of the Caribbean Media Exchange
Leasiolagi Dr Malama Meleisea, former director of the Centre for Samoan Studies, National University of Sāmoa; founding director of Macmillan Brown Centre for Pacific Studies at Canterbury University; and director at Centre for Pacific Studies at Auckland University, New Zealand
Daniela Morera, curator, editor and former model based in Milan and New York; former European editor of Andy Warhol's Interview magazine; and New York correspondent for Italian Vogue
Chantal Spitz, Tahitian author who has written a range of poems, essays and novels and is a founding member of the Tahitian literary magazine Littéramā'ohi
Megan Tamati-Quennell (Te Ātiawa, Ngāti Mutunga, Ngāi Tahu and Kāti Mamoe), Curator of Modern & Contemporary Māori & Indigenous Art at Te Papa in Wellington, and Indigenous Curator Contemporary Art | Kairauhī Taketake Toi Onāianei at the Govett-Brewster Art Gallery in New Plymouth
Fa'afafine Poem Number 8 [excerpt]
Dan Taulapapa McMullin
Despite the failed attempt among fundamentalists in Sāmoa
influenced by American televangelism
to force fa'afafine to dress as men in church
Fa'afafine do always dress as ladies in the choir
as Miss at the chalkboard
Reprinted from Coconut Milk: Dan Taulapapa McMullin, The University of Arizona Press, USA, 2013. p. 50.
VENICE BIENNALE 2022
23 Apr 2022 – 27 Nov 2022